Comfort, style, convenience, all in a pair of shoes.
Everything you want in a travel shoe
Whether you're traveling for business or for pleasure, kick off your trip the right way with the perfect pair of travel shoes. Whether you're a frequent flier or a first time traveler, heading for a brand new destination or a favorite get-away, and no matter how you're getting there, let DAWGS ease your travel experience so that you can focus on enjoying every part of your journey.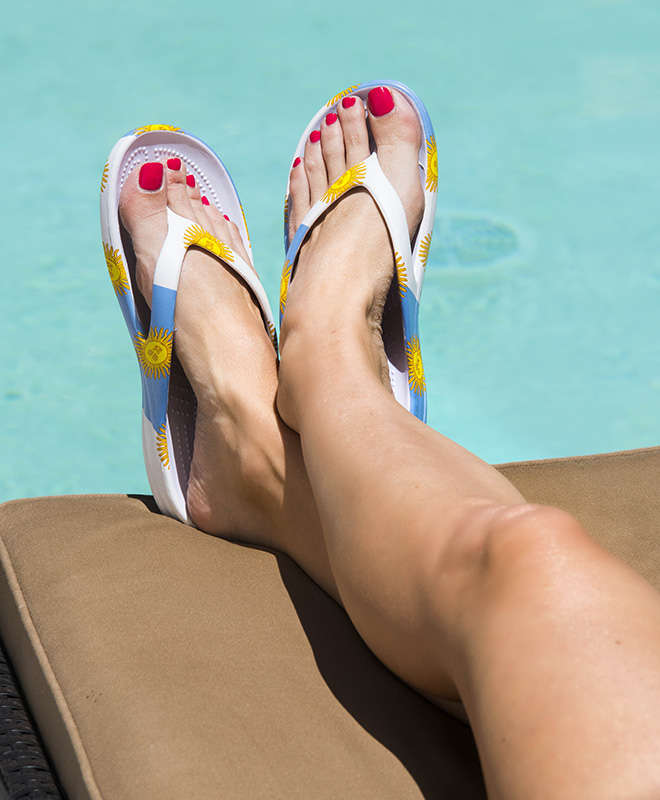 Your shoes shouldn't feel like another set of luggage. DAWGS sandals and shoes are made from a super lightweight material, so you can "carry" them around without even noticing.

Want to bring an extra pair in your bag?
Sometimes traveling from one climate to another means a change of outfits upon arrival. No problem. DAWGS sandals and shoes are so lightweight, you could put a pair in your carry-on and hardly even notice!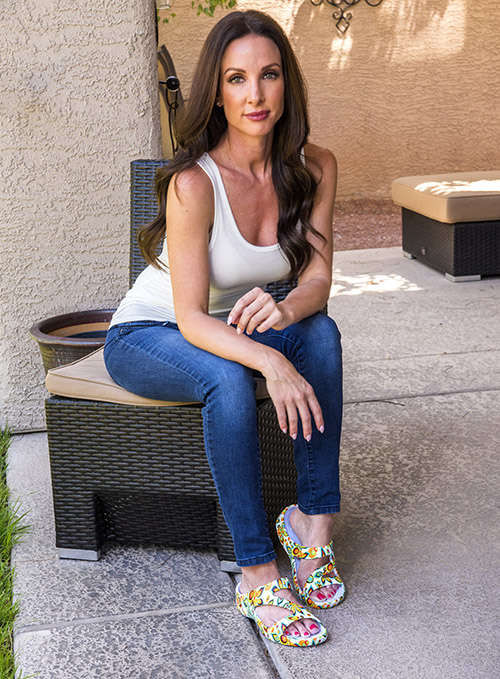 If you're thinking lightweight means minimalist shoe, think again! From your drop-off to luggage claim to sight seeing on the city streets, your feet will comfortably protected by the ultra thick soles of DAWGS sandals. Plus, the super soft material makes sure your shoes will stay comfortable against your skin, unlike harsher cloth materials.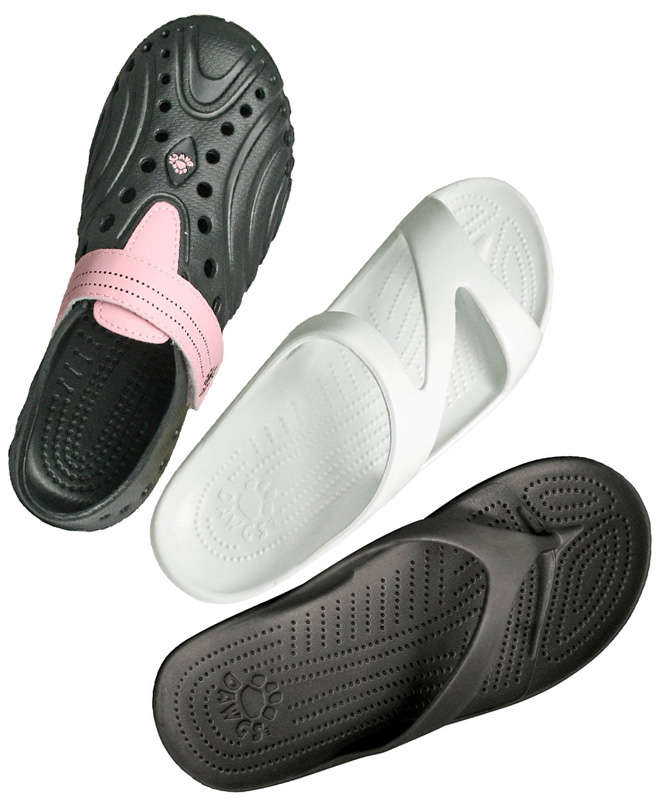 Who says you have to be laying down for a massage? DAWGS travel shoes have a massaging footbed for that extra level of comfort while you travel. Why wait until you arrive at your destination? Start your vacation before you even leave your home by slipping your feet into a pair of DAWGS and letting them gently massage your feet while you walk.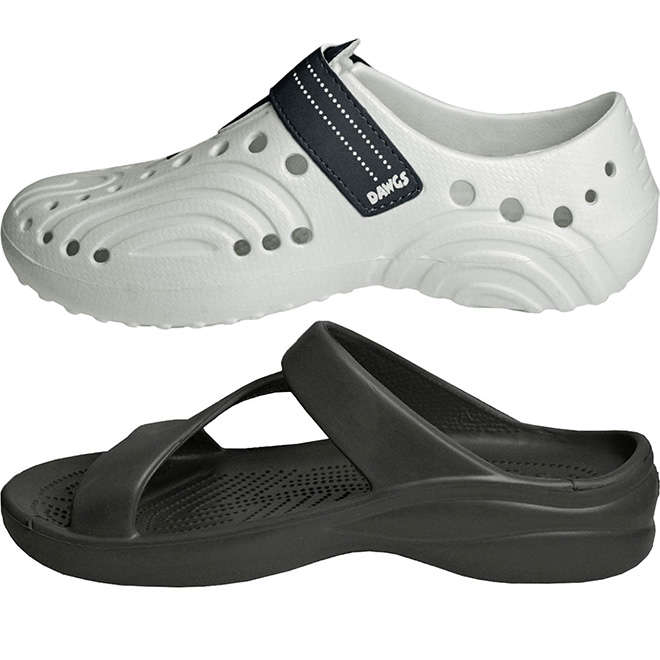 Do you struggle with aches and pains while traveling? If your feet, knees, hips, or lower back always seem to ache when you're traveling, you might need better arch support. DAWGS lightweight sandals and shoes also have built in arch supports to help relieve pain from common foot problems, like plantar fasciitis and over-pronation, because you deserve footwear that does more than just cover your feet.
It All Begins with a Single Step
Not sure where to begin? How about starting with our most popular Women's sandal, the DAWGS Z Sandal? Everything you need in a travel sandal, and it comes in a wide array of colors, including fun patterns from DAWGS and Loudmouth. Not quite your style? Check out some of our other popular styles below, and if you're looking for a shoe rather than a sandal, check out the DAWGS Ultralite Spirit shoes, available in men's and women's sizes.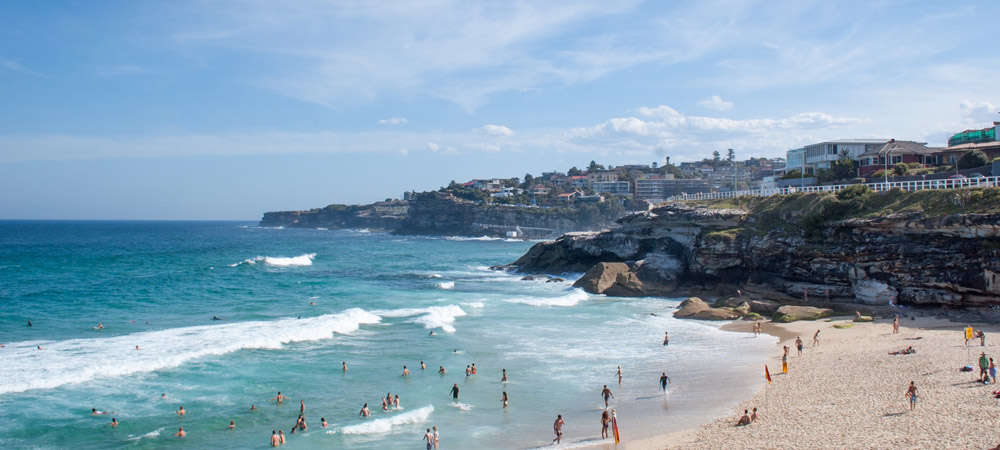 From the business woman to the barefooter and everyone in between, DAWGS has you covered.

Keep a pair of bendables in your bag or glove compartment, and kick off your shoes to switch to something more relaxing as soon as you leave the office. No need to wait until you're home to unwind from a productive work day.

Bendables are perfect for social butterflies. Moving between venues? Give your feet a break from those high heels. Have back-to-back events? Formal shoes with your maxi dress, then switch to flats for a more relaxed event. Keep a pair in your purse, glove box, pack... They're ready when you are!

Bendables are perfect for the minimalist: thin but firm, lightweight, and space efficient. If you're traveling light with just a carry-on, toss a pair of bendables in for emergencies without losing precious space.

Living the barefoot lifestyle can be tricky. Conforming to social norms is sometimes hard to avoid. Bendables have you covered. Minimalist soles, lightweight, no hassle. Headed into a store? Slip these on, then fold them up when you leave!
Don't forget about that important appointment...
"Travel" is business speak for "new golf course"
There's a beautiful 18 holes that you've never shot, and the only thing between you and the greatest game of your life is a 50 pound luggage threshold. That's where DAWGS golf shoes come in. We took our lightweight premium Spirit shoes and fitted them with cleats. You'll barely notice them in your luggage until it's time to hit the course. Super lightweight, ventilation holes, massaging footbed, arch support, and a lace-free, slip on design; that means hassle-free traveling and unbeatable comfort on the course!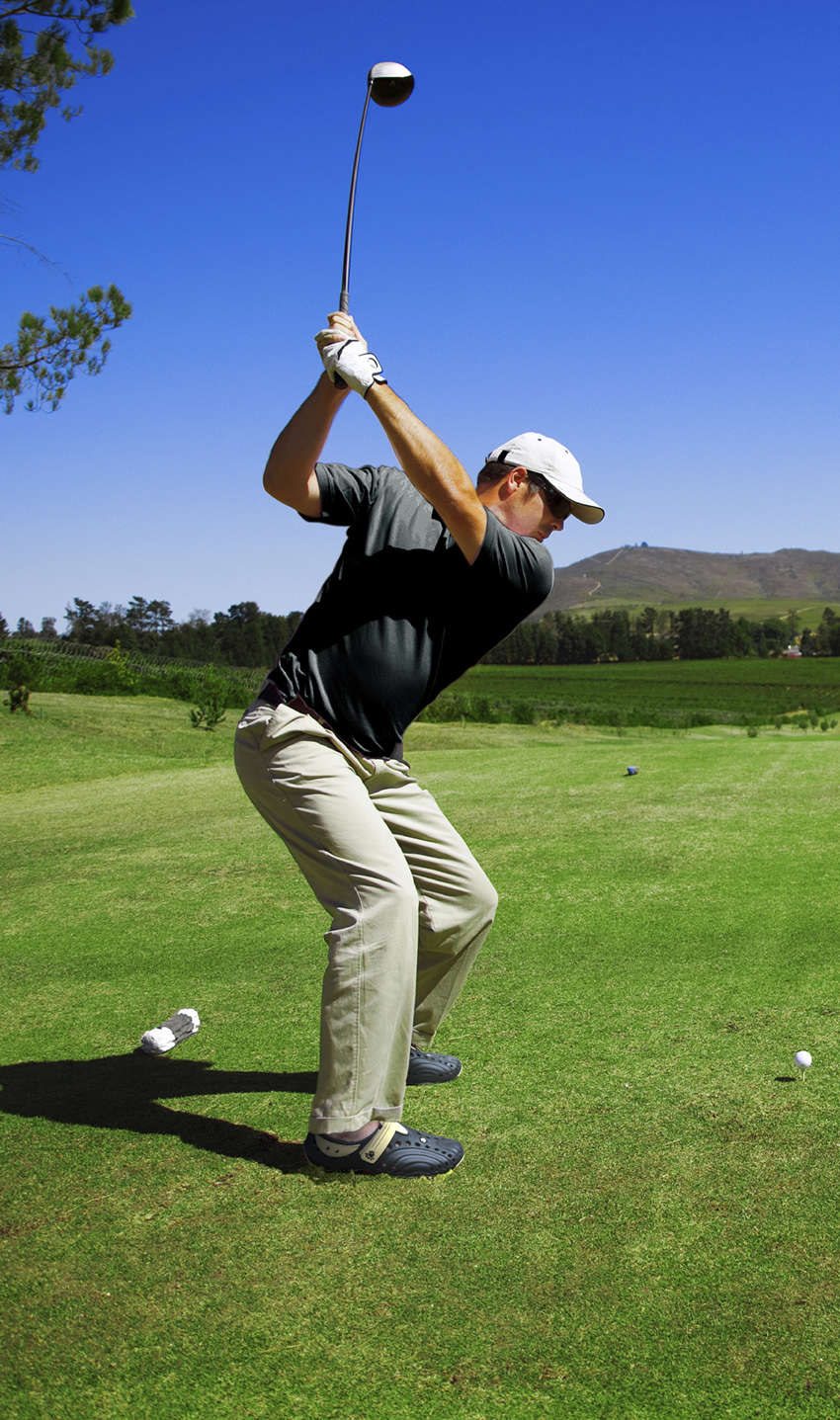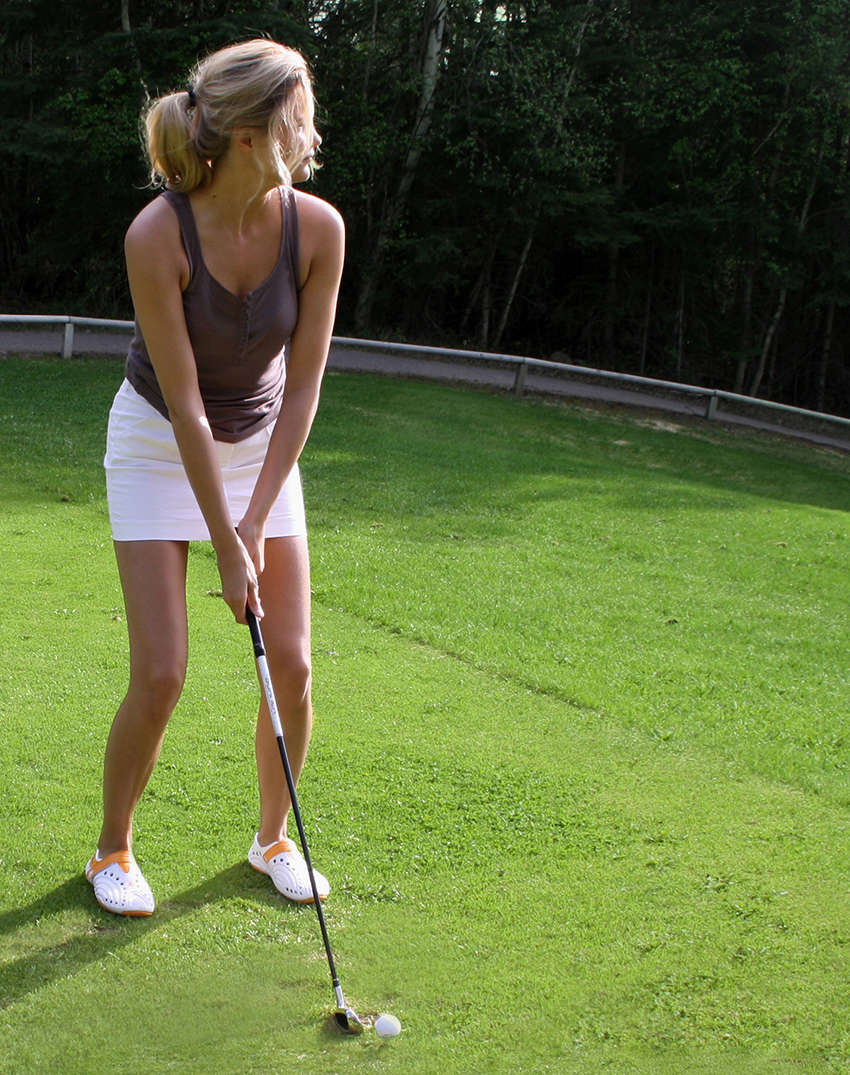 "There is no bad weather, only inappropriate clothing."
– Ranulph Fiennes
Check out the DAWGS Ultralite Golf Shoes if you're expecting some foul weather (or if you spend a lot of time in the rough). They're made of the same super lightweight, waterproof material as the Spirit golf shoes but without ventilation holes, so your feet can stay dry no matter how many holes you play.